Exhibiting Artist:
TOM ROBINSON
COVERS by Tom Robinson
"Covering the Masters Series" is an intimate journey of Chicago artist into the work of masterpieces we all admire.
Tom Robinson's outstanding artistic skills and his ability to look deeply into the painting resulted in quite an impressive collection. He has produced a remarkable series from Edgar Degas, Henri Matisse, Edward Hopper, John Singer Sargent, Paul Gauguin, Amedeo Modigliani, and Pablo Picasso.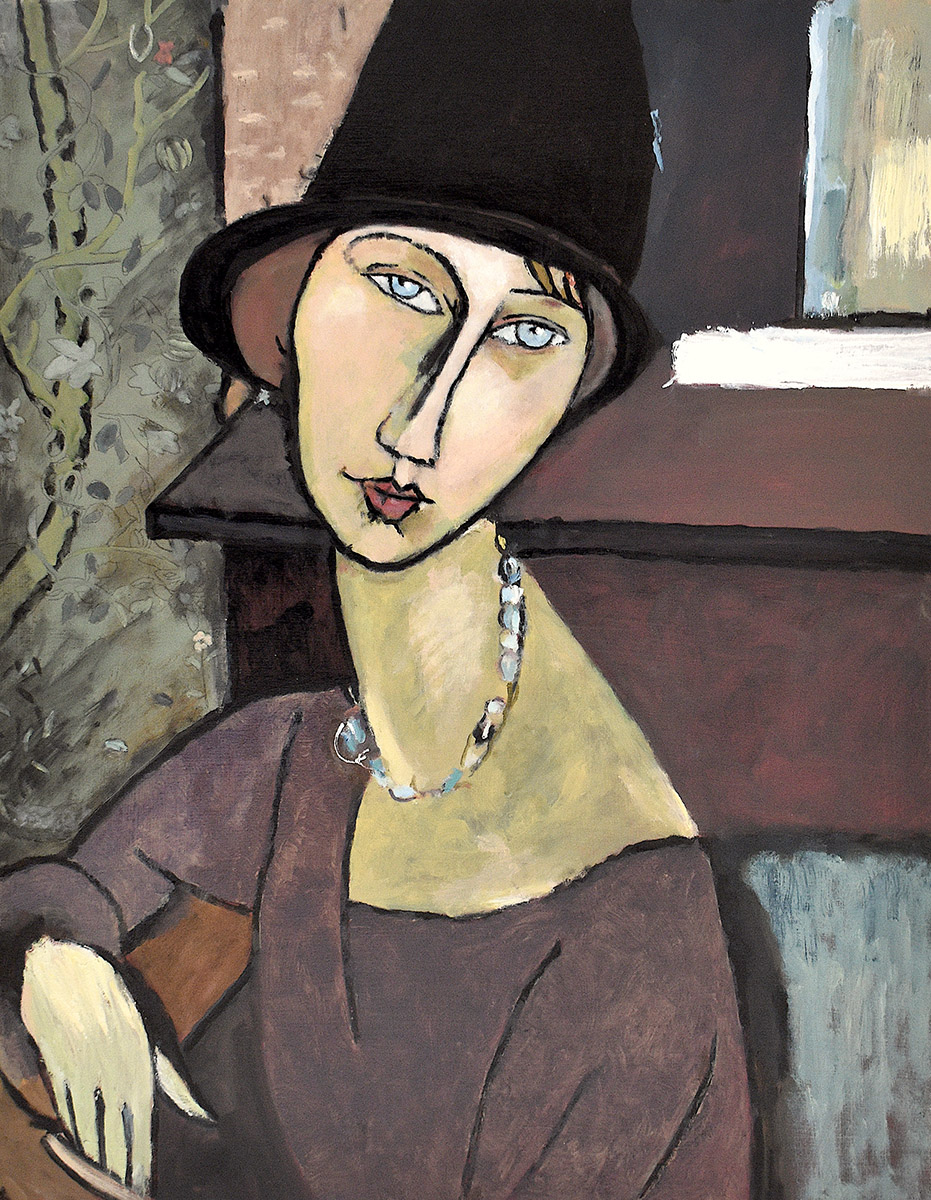 Amedeo Modigliani, Jeanne Hebuterne with Hat and Necklace
IWONA BIEDERMANN
The proximity of Silence Series #7, Winter Landscape (Pinhole Camera), Color Print, 2016.