DREAMBOX GALLERY is OPEN by APPOINTMENT only.
Public safety remains our priority. In times of pandemic hesitation, the gallery is open by appointment only.
Please email us to schedule a private viewing. Masks are required when visiting the gallery space.
Thank you for understanding! 
Limited edition prints, photographs and paintings  by Chicago artists are available for sale.
We appriciate your support of  artists during this challenging time. 
WE LOOK FORWARD TO HEARING FROM YOU.
For further information or to schedule an appointment – please email us at dreamboxgallery@gmail.com
---
PRESENTING PHOTOGRAPHY BY IWONA BIEDERMANN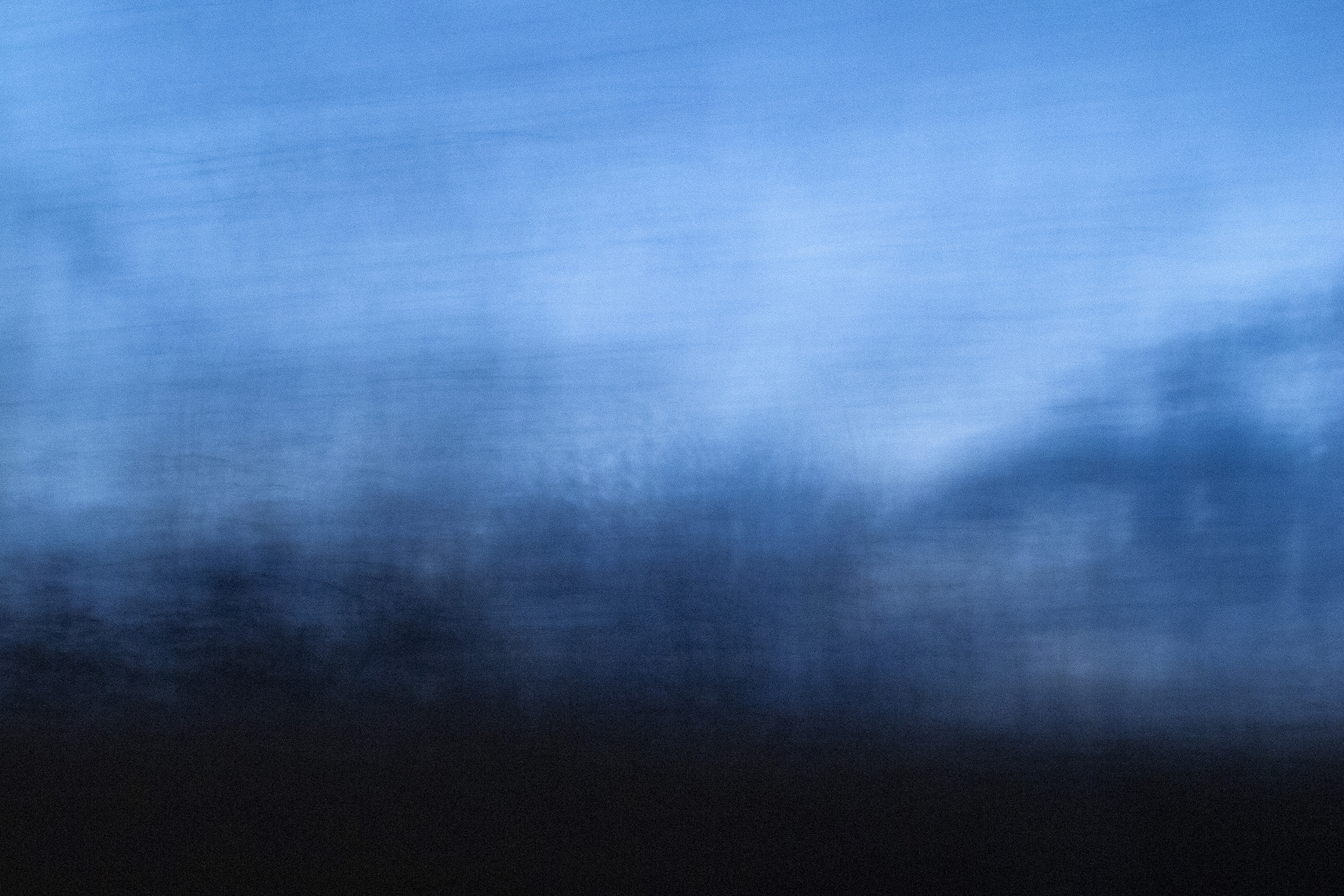 Markings of Light, 2020
A refuge in the beauty of light, color and movement – the landscape beyond all possibility of calculation or limitation. I began by abandoning the idea of knowing.  Sharpness became an irrelevant causality of this exploration. (I.B.)
The process of recognition through the irrelevance of sharpness reveals the movement, the colors and light as a primary source of inspiration and creative observation of nature.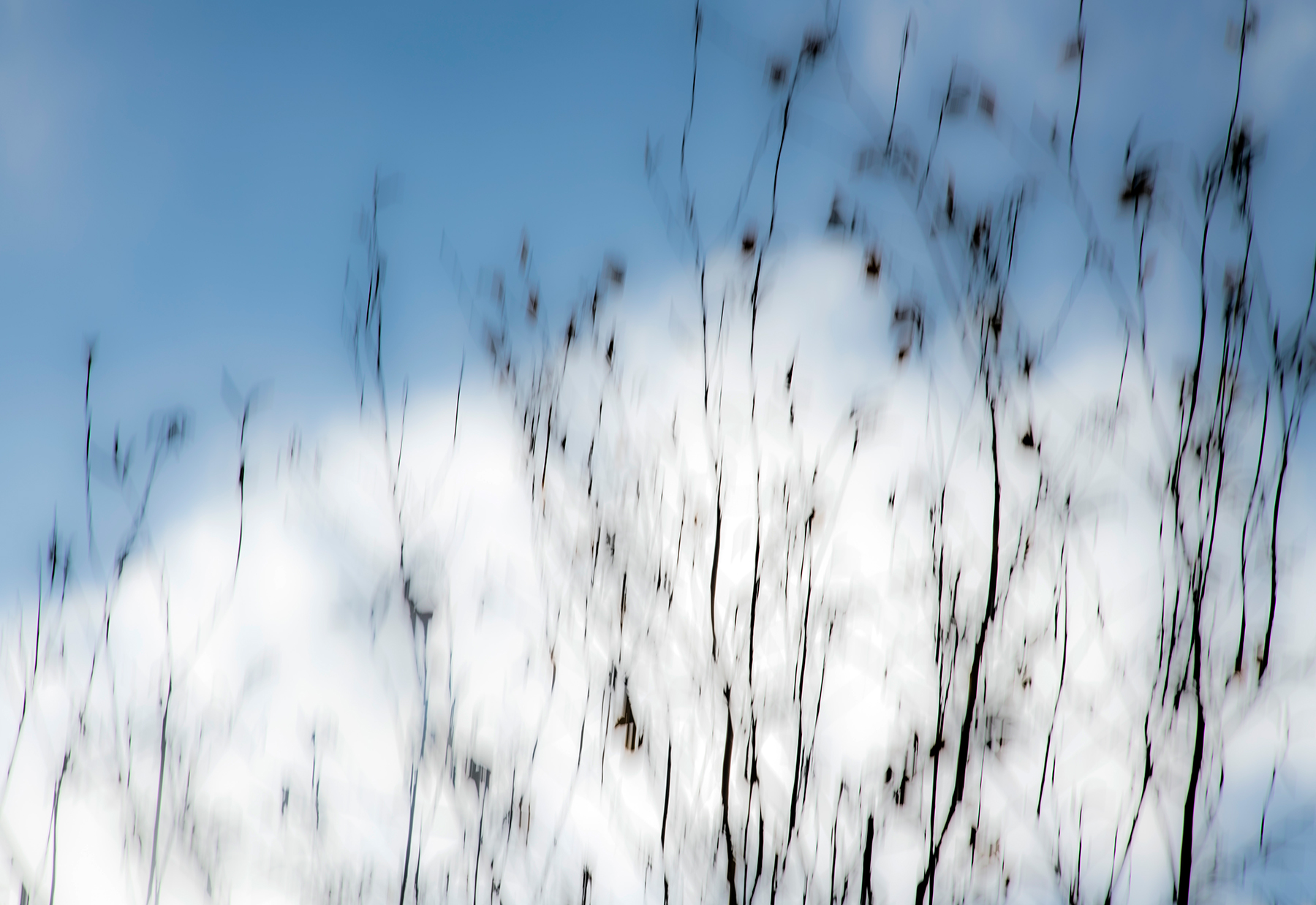 Meditating under the Himalayan Birch Tree, 16×20, Color Print, 2019.
---
Iwona Biedermann is a photographer and independent curator of the artist-run DreamBox Foto Studio and DreamBox Gallery. She was born in Poland and holds a degree in photography from Columbia College Chicago. Her photographic work includes documentary, editorial, portraiture, and fine art.  Recognized through many awards (Individual Artist Support Initiative, Illinois Art Council 2012, Illinois Artist Fellowship, Commission from Public Art Program 2007, Illinois Humanities Council Grant 2001, City of Cultural Affairs Grant 1997, Eddie Adams Workshop/Newsweek Award, 1995), her work has also been a part of many exhibitions both nationally and internationally. Biedermann photographs have been featured in several publications, including Chicago Sun-Times, Chicago Tribune, Chicago Magazine, Newsweek, Real Simple, Screen Magazine, Time-Out, among others.
---
DreamBox Gallery has been an alternative space for showcasing artists in Chicago since 2003.  
EXPLORE WOW:  Creative Community located on North Avenue in Chicago… West of Western!
---
Exhibiting Artist:
---
IRENA SIWEK
Irena Siwek inspiration comes from people, nature and unpretentious things encountered in life. She elevates the simplicity and transforms the ordinary. Within countless hours spend in the repetition of line and its movement, her drawings transform dense graphical patterns by the use of kaleidoscopic arrays of forms: lines, objects, circles, dots and curves.  
Siwek distinctive self-taught perspective contributes to the creative authenticity of her work, which is intriguing, engaging and introspective. Her drawings exhibit attributes of whimsy abstract expressionism, surrealism and fantasy.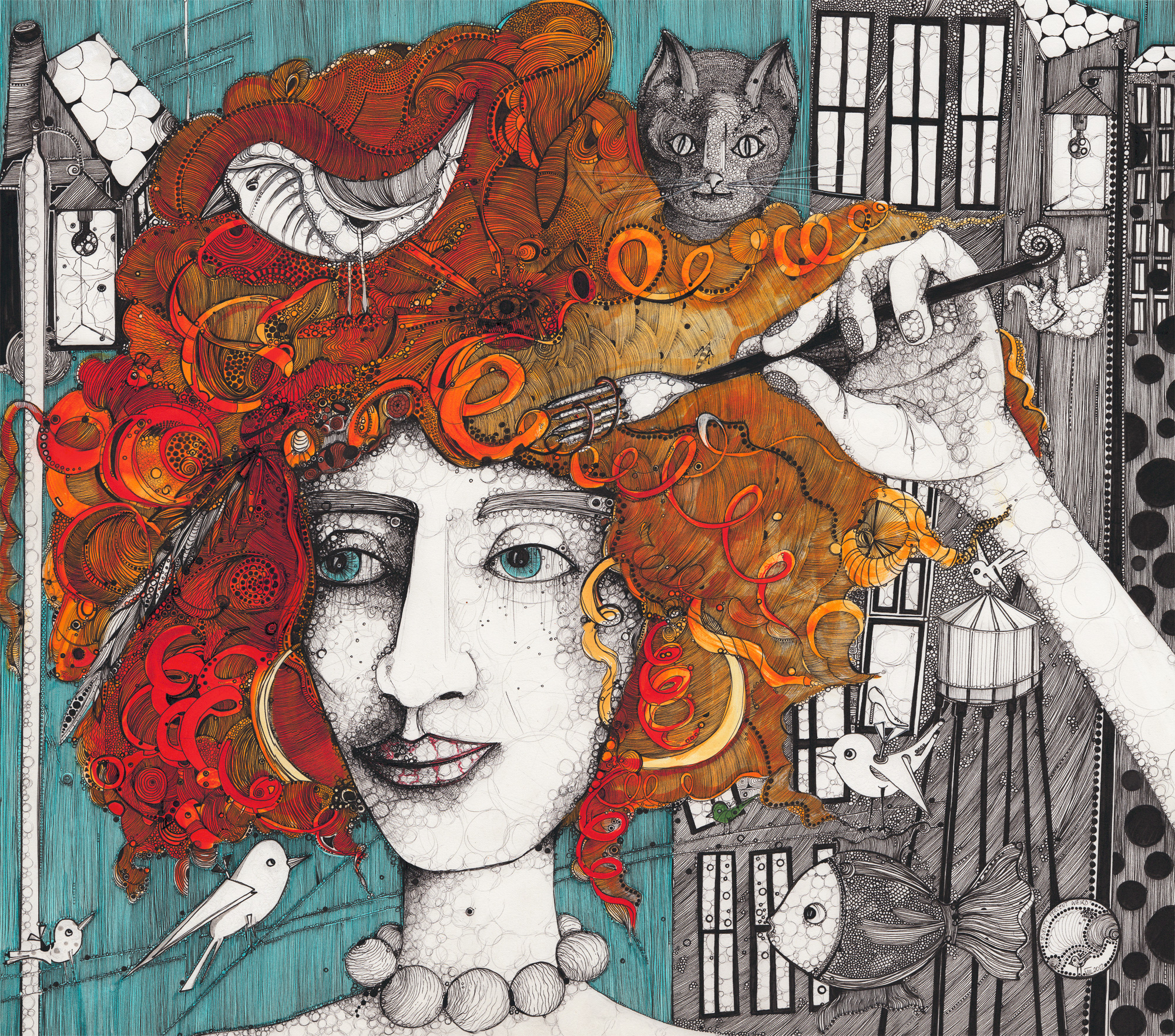 Seventy percent weird, 2012 
---
PIOTR ANTONOW
Piotr Antonow's paintings combine the elements of abstraction with realistic representation.His compositions allow the lines, colors, and shapes to come together to define the realistic details of the form, that brings into view a degree of the inner world and the individuality of a subject.
---
IWONA BIEDERMANN
"Anything you see, anything you know or anything you shall see, anything you shall know will remain only for a while!" ― Mehmet Murat ildan
The presence of camera always alters the reality, but our perception of reality leaves a lot to the imagination. The experience of the moment becomes a dialog between impressions and meaning, were the element of time and nature transform the landscape beyond its recognition.  A new sense of place is created, like a new memory.  It is unexpected, never static and always in the making.
The proximity of Silence Series #7, Winter Landscape (Pinhole Camera), Color Print, 2016.
---